The choice is yours: a 10% discount on the fully stocked "Lotta, Lex & Ludwig" display with a 60-day valuta OR 5 products of your choosing and the "Lex" Grip Toy with beads as an additional free gift from us. Code: LEG2017LLL, valid until 24.11.2017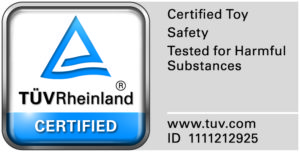 Lotta, Lex & Ludwig Introductory Promotion
10% discount on the "Lotta, Lex & Ludwig" display and a 60-day valuta*:
Lotta, Lex & Ludwig are THE new favorites for both parents and children! And that's no surprise, since these grip toys, rattles, and other toys are the only TÜV-certified wooden baby toys on the market!

Get your share of these products that stand for safety and sustainability and order the fully-stocked display with an unbelievable 10% discount now. You won't pay until after Christmas! This offer is valid until 23.11.2017.

In addition, we're really spoiling you with an unbeatable 5 + 1 offer:
From now until 24.11.2017, choose five products from the Lotta, Lex & Ludwig line and receive product number 10655, the "Lex" grip toy with beads, for free! Enter the code LEG2017LLL in the promotional code field on the shopping cart web page. That's our Christmas gift to you!**

Need more information? Please contact our customer service: +49 4221-97-302-40 or via email at service@legler-online.com
*Providing an high solvency level
**The promotion code can only be redeemed once.