The starting shot for the outdoor season: Stock up for your outdoor assortment now
Playing outside is more important for children now more than ever – and one thing is certain: the continuing coronavirus restrictions will fire up this trend! Parents spare no expense when it comes to playtime fun and their children's happiness – which is why it's so important for you to be prepared for the incoming wave of demand! Put the pedal to the metal and ensure a sufficient stock of outdoor bestsellers! You'll find everything that promises to bring action and exercise in our Outdoor and Exercise Toys category and in our Outdoor Bestsellers theme world!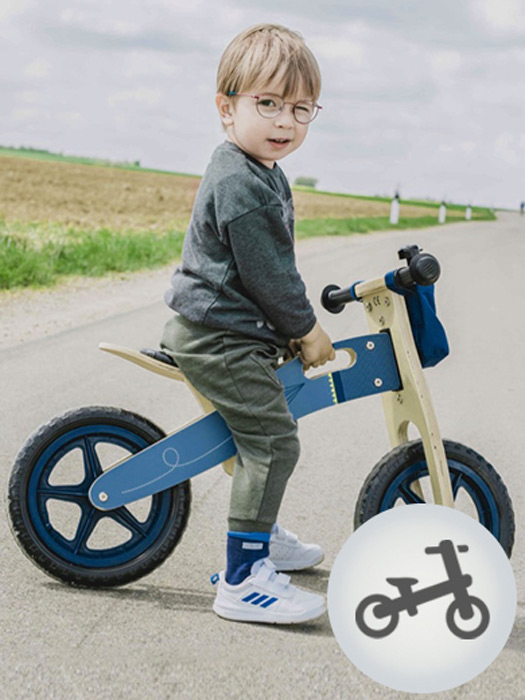 Balance bikes & trikes are fast-movers in spring!
Young bikers will soon be heading out to the garden and the playground and milling around the house! And to that end, the speedy 2-in-1 Balance Trike Green (11255), Balance Bike Blue Paper Airplane (11614), and the Red Racer Ride-On Car (10233) will fit perfectly in your assortment!

Handcarts will bring an extra portion of turnover power!
You can really get your turnover moving with these popular companions for all kinds of outdoor activities! Whether it's the foldable kind (8808), carts with a roof (11316) or in size XXL (9930): hand carts are essential for every outing!
Put your sales in motion: Aim high with swings!
Our bestselling swings and climbing products impress high-flyers of all ages and are boosters for your outdoor turnover! Turn the garden at home into a playground with the Nest Swing (11907), Climbing Nets (11876), Gymnastic Rings (11592), and a Swings Set (11908).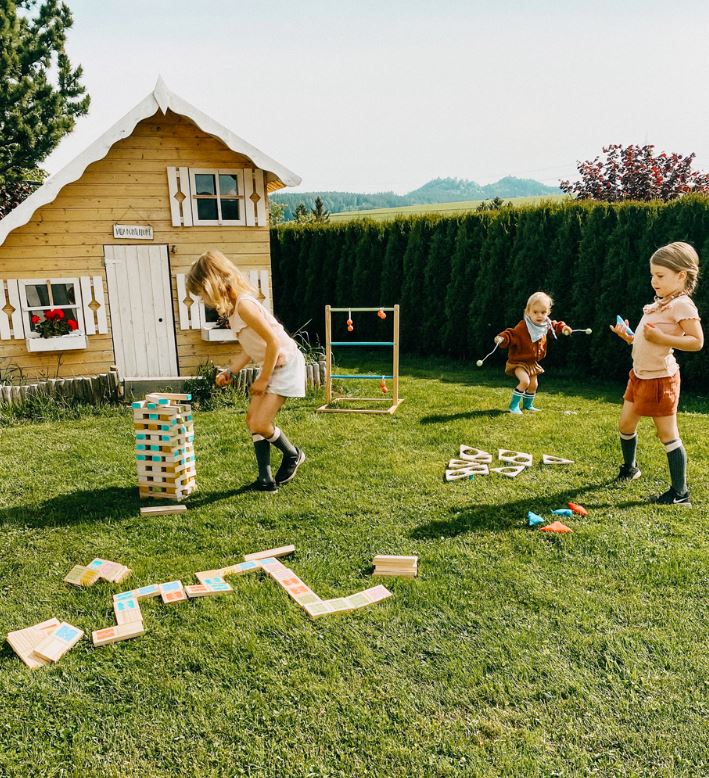 Bye boredom – New games need the garden now!
"Active" – It's the "name of the game": modern design, trendy colours, XXL formats, and new play ideas come together with games, fun, and action to make real sales boosters! There's the Ring Toss Game (12035), Skittles Game (11912), the 3-in-1 Obstacles Set (11911), and much more – New playtime fun for the whole family will get both young and old moving!

On a tour of discovery with wooden toys!
Children want to explore their surroundings and expand their knowledge. Young discoverers can explore and research the garden, forest, and aquatic life with the Sea Creatures Explorer's Toys Display (11661), the Mini-Kaleidoscope (11746), and the Colourful Landing Net (10895). That's why landing nets, magnifying glasses, compasses, and similar toys are essential for your outdoor assortment!

You won't have to search high and low for our Easter gift: We will reward every Easter order with an order value of 350€ with an incredible instant discount of 35€! Click here to go to the offer.
Stock up now and profit from the outdoor boom!