New solutions for your point of sale – we're giving you a viable future-oriented concept right to your door!As a stationary retailer, you want simple, ready-to-use and yet still tailor-made solutions for your point of sale. That's a good reason for us to expand our previous small foot point-of-sale solutions to include a completely new tray concept with which you can quickly and comfortably increase your toy sales with fat margins without additional costs!
The small foot Basic Shelf together with the modular tray concept = unbeatable!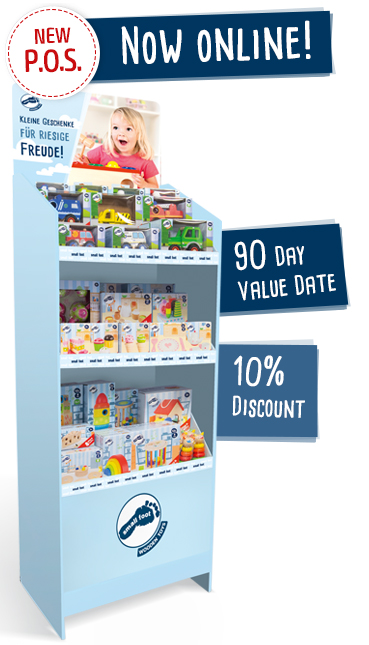 With our small foot basic shelf in combination with the new modular tray concept, we're offering you all kinds of freedom, because the theme-specific stocked shelf trays are flexible and versatile: ideally as a slide-in module on a small foot Basic shelf, but also as a counter or table display or on your shelves – the trays can be used according to your needs. They offer a simple and particularly efficient all-in-one package for relevant toy themes and seasonal events.
And here's the best thing: for the introduction of this concept, you can also profit additionally from a 10% introductory discount! Here's how it works: order a small foot Basic Shelf with three stocked trays of your choice, and you'll receive a 90-day value date, a 10% introductory discount and the Basic Shelf for 0€. You'll find the complete product stocking and price details in our PoS brochure.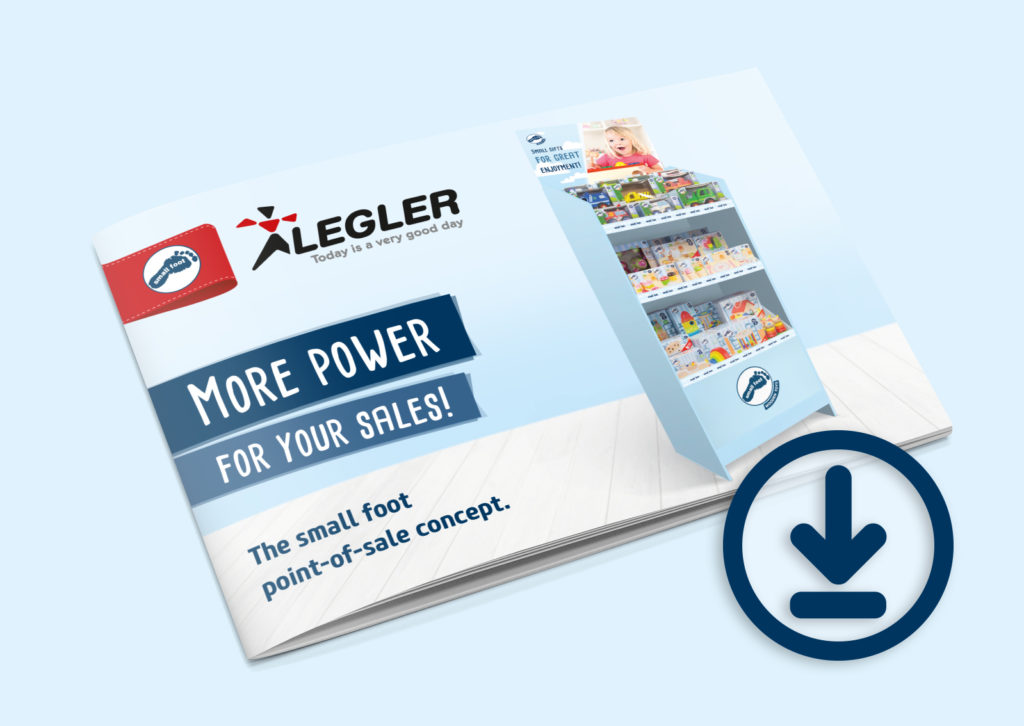 Small foot Basic Shelf and stocked trays are available starting at the end of March 2019. Curious? Then get in touch with us – we'll gladly advise you! (+49 (0) 4221-97302-69)

Have you seen our other PoS presentation solutions such as our counter and puzzle displays, our balance bikes and our expansion materials for metal shelves? You'll find more information about them in our "Everything for Stationary Trade" theme world.