From the small foot- toy shelf, to the small foot – give – away and the small foot-shop window decoration or the end customer's catalogue – with these you can now set up the POS almost without any other expenses.
Small foot-toy shelf for your shop
For 2015 we set ourselves the goal of offering street-side retailers even more support. This is now available! For example, our new, brilliant cardboard toy shelf system that goes wonderfully with our new colour packs is now available as a great supplement to the othersales aids. More information is given on the page after next.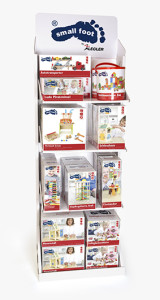 Including:


Shelf, Format 594 x 394 x 1500 mm
*For an order of predefined small foot articles in the amount of £ 234,08/334,27 €.

Order some popular small footpromotional
articles at the same time: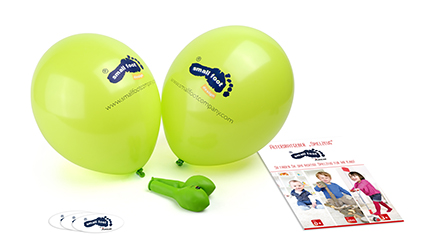 9557


20 balloons


15 age guide in pocket format


20 stickers

Small foot-shop window decoration
High-quality, free decoration materials with the small foot-design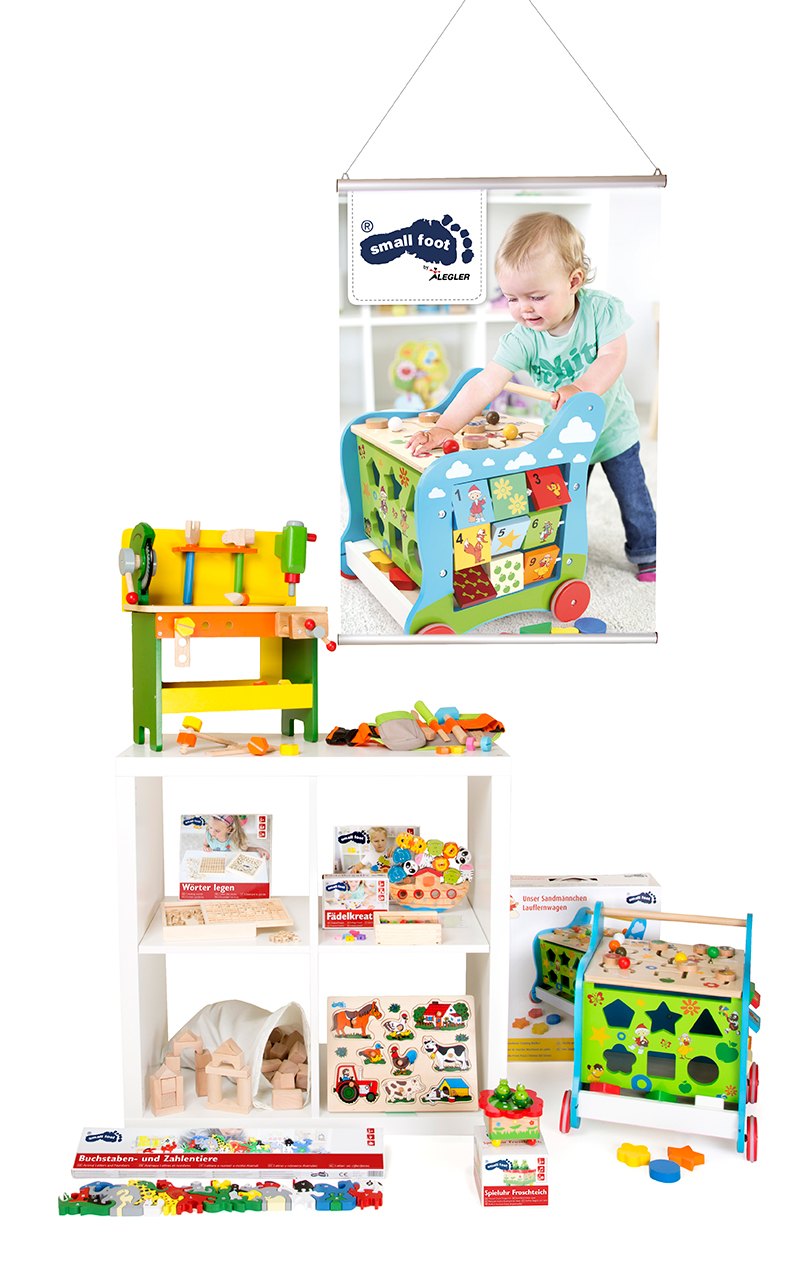 Including:


Small foot-banner, Format 70 x 100 cm


3 small foot-stickers


Shelf in white, Format 77 x 39 x 77 cm


3 puzzle and game display cards
*With a minimum order value of £ 350.–/350€ net,
valid only once per customer and per year.

End customer's catalogue 2015/2016 in a new design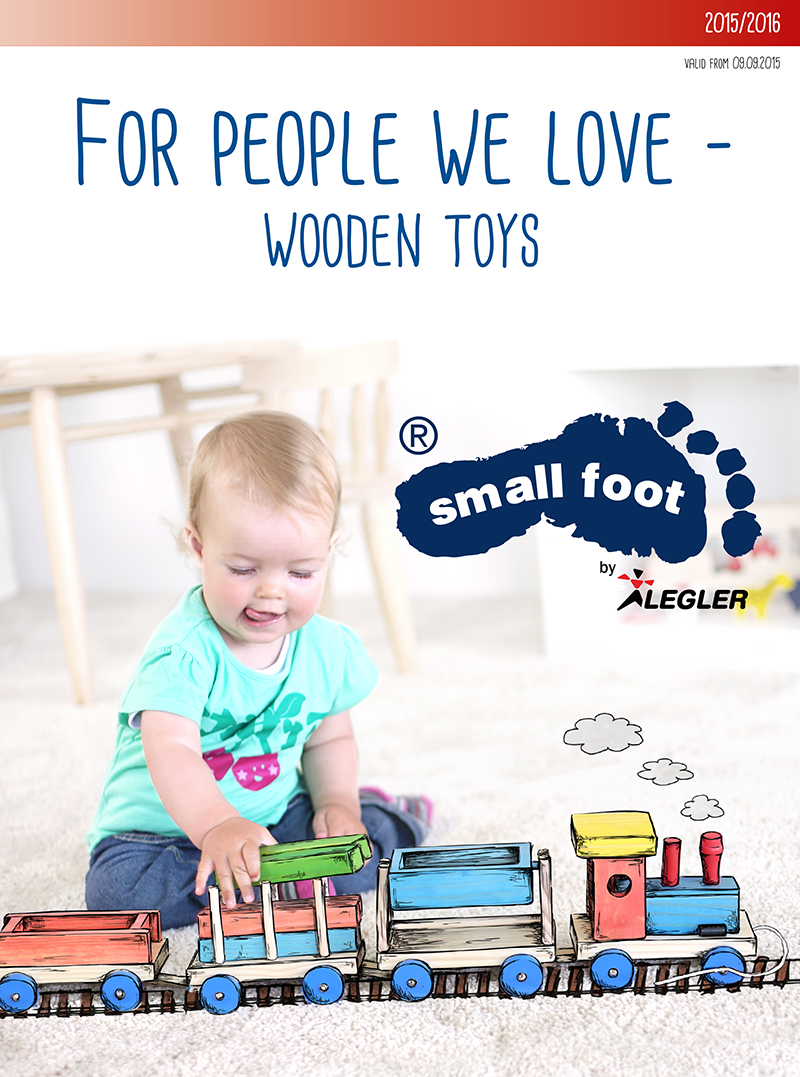 Use our catalogues without prices as sale support and sell up to 3000 high quality articles directly from our catalogue! The end customer's catalogues are now fully updated!