small foot – A brand with solid values from which you as a retailer also profit!
For over 30 years, wooden toys from Legler have been making children's eyes shine with glee. Our brand, small foot, has been enjoying success in the toy market for a while now, and today in Europe, it is a term that means high-quality toys made of wood at fair prices! But small foot stands for much more! Small foot stands for passion for wood as a raw material and for design made in Germany. Small foot means responsibility in the realms of quality, safety, and sustainability, and stands for timeless play ideas developed further in a modern way as well as extraordinary product diversity and child-friendly toys which are well-thought-out down to the smallest details! The "Spiel gut" awards, Toy Awards, and Top-10 Toy Nominations are convincing proof of this.
small foot means:


Make customers happy and keep them that way


Responsibility for quality and safety


Design made in Germany


Timeless play ideas – With modern improvements


Made for children; Great concepts down to the small details


Wooden toys at fair prices


 Product diversity is key – with more than 2,000 products
The strength of our brand benefits you as the retailer directly!
Before success and profit, you've got to have the profile! A branded product with a clear profile ensures brand recognition by consumers while simultaneously providing the opportunity for orientation in a market with increasing product diversity. With small foot products, you'll be filling the quality and price gaps in your assortment.
Customers give branded products their trust – especially with sensitive products such as baby's and children's toys with prominent meaning. A wooden toy from the small foot brand fulfils the desire for recognisability, orientation, and security while making customers' decisions to select and purchase a product easier. Even customers who want to give toys as a gift don't want to make a mistake. With wooden toys in the well-known small foot brand and packaging designs, you're also providing this group with a good feeling and accelerating the purchasing decision!
Profit from marketing campaigns and media visibility
We're intensifying the brand perception for our brand small foot with an increased presence in traditional media and social media. In addition to our consistent focus on your needs as our reliable business partner, we're always strengthening our communication with families and parents. With our small foot website, and even more contacts over Facebook, Instagram, and Pinterest, we're communicating information about the values and foundations of small foot, the products, their pedagogical background, and consulting services. This brand development builds identification, emotionality, attention, and also demand from which you will profit. Top sales – with top products!
Partner with a strong brand
Do you have small foot products in your assortment and would like to reach more customers? There's nothing easier than that! Sign up for your entry as a business partner on www.small-foot.de today via telephone at +49 4221 – 97302-69.
3 good reasons for your entry:
1. More customers – digitally and locally!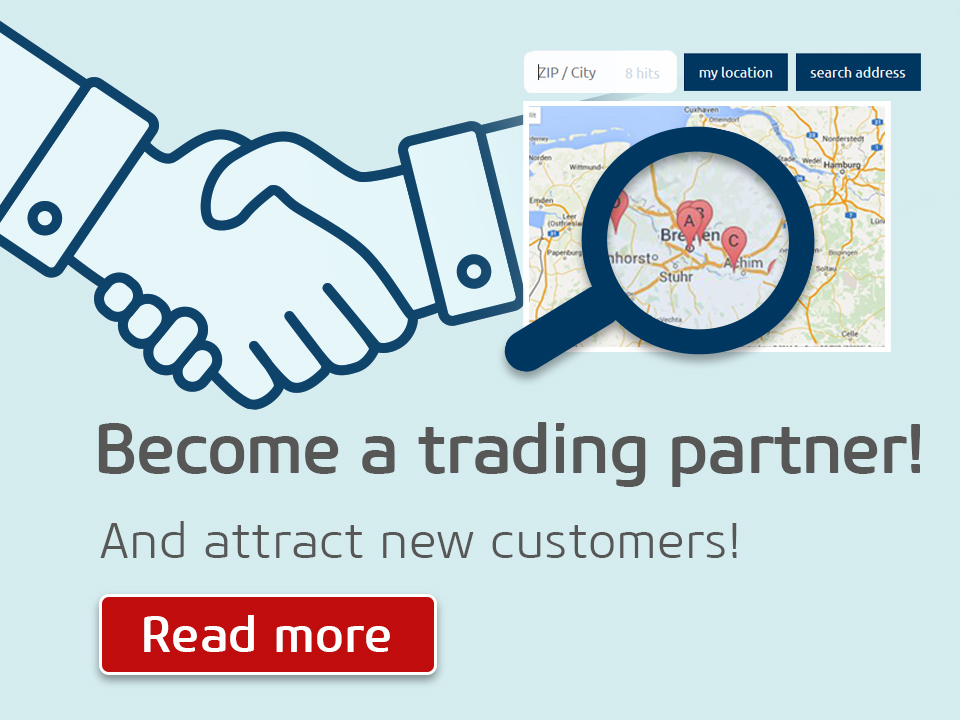 End customers come into contact with you via the small foot Retailer Search! This happens both locally with a Google Maps link as well as digitally with a direct link to your website.
2. Power for your website!
small foot will link directly to your website, thereby supporting you in being found by customers more quickly and easily. Did you know that such a link with our site also has a positive effect on your Google ranking?
3. Small foot advertises for you!
small foot's media presence on the internet and on social media will benefit you as a retailer directly! Families and parents who get information on small-foot.de will come into contact with you via the Retailer Search, and when your business appears as a result in the Retailer Search results, it's seen as a good recommendation to come pay you a visit!