Article 4713, Walk bike number 1
With its approx. 2.85 kg this walk bike is very light but is still extremely strong! Great outdoor fun for boys and girls that encourages them to explore the big, wide world. Walk bikes train the sense of balance and prepare children for learning how to ride a bike. Adjustable height!
This unique special offer is valid until 30 June 2016!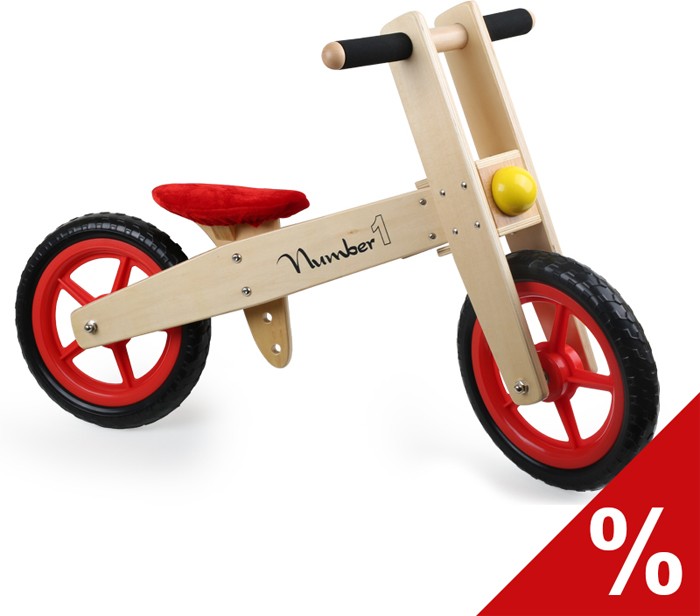 Dimensions: Approx. 85 x 32 x 56 cm, seat height approx. 32-42 cm
Material: Wood
Packaging: Cardboard box

Merken
Merken
Merken
Merken
Merken
Merken