An ideal bring-along item for your counter!
10240 Display Fairy Tales Hand Puppets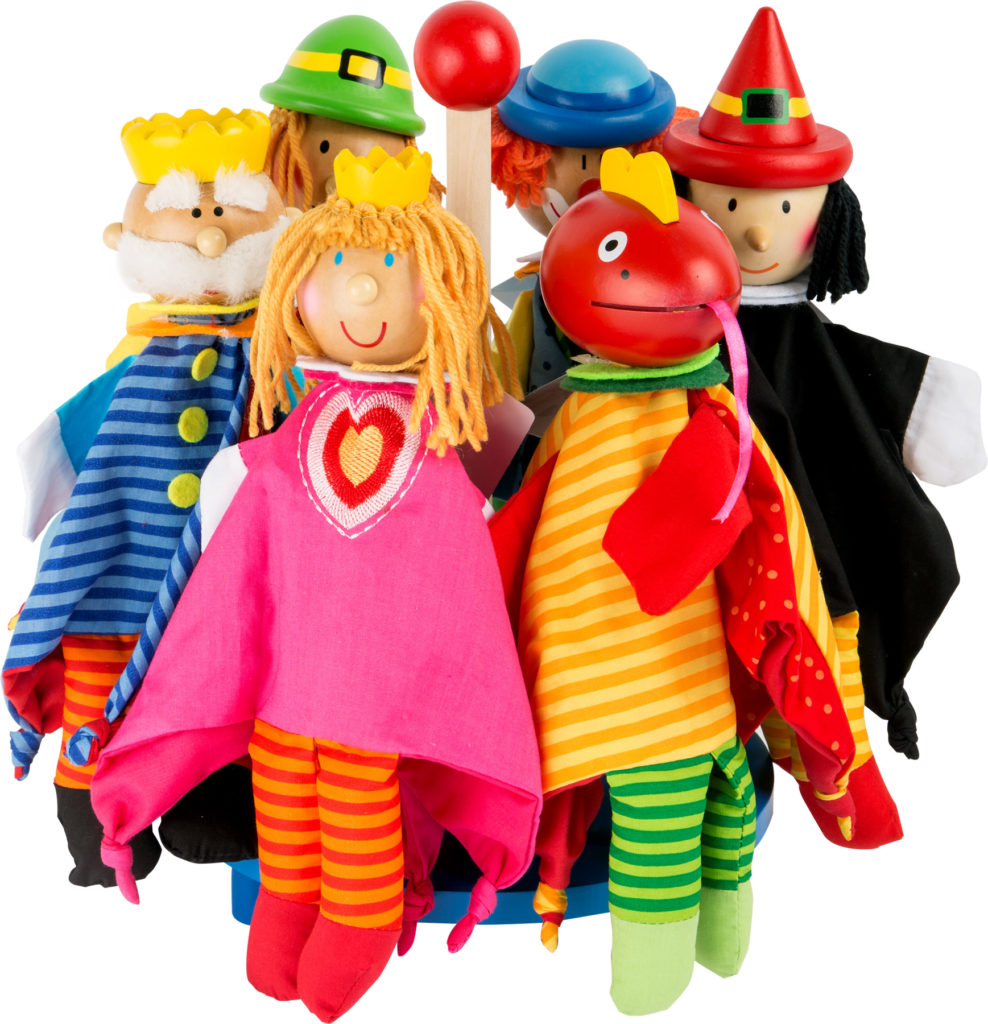 6 units. These Hand Puppets are perfect for an entry into a puppet show. All the main characters are represented. They're brought to life by moving their heads and arms. A great sales display for the checkout line!
Size: Large Puppet: ca. 31 x 27 x 6,5 cm, Small Puppet: ca. 27 x 26 x 6 cm
Recommended Age: 3+
Material: wood & cloth
Packaging: Cardboard box

For an ideal addition, we recommend:
Art. Nr. 10328 Sales stand and puppet theater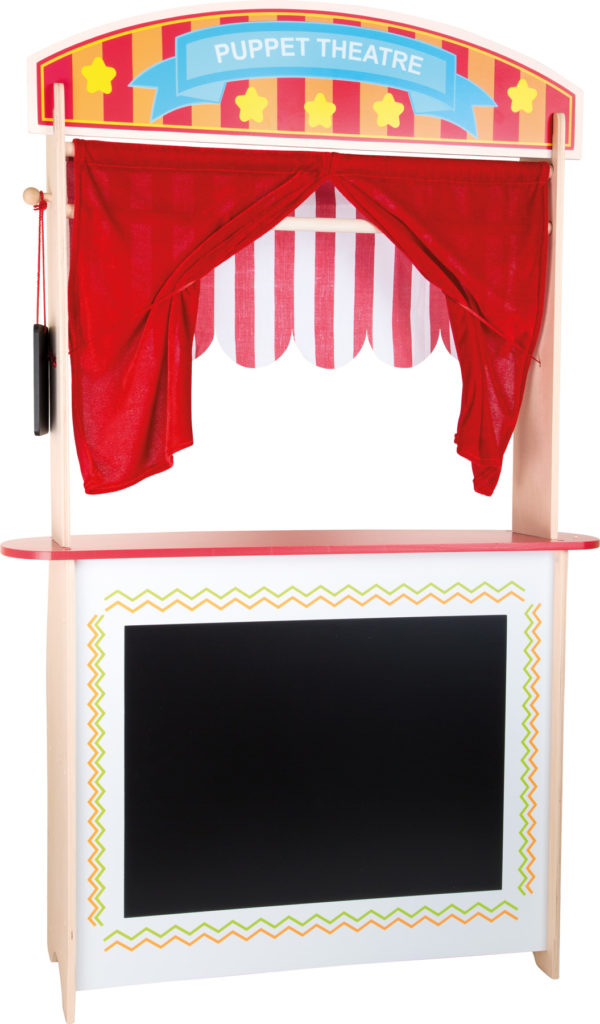 It's a tough decision – puppet theater or sales stand? Why not simply both, one after the other? The store has an awning cloth and three fruit and vegetable steps. The little theater has velvety curtains and the next show can be performed on a small table. With 21 accessory parts.
Size: ca. 68 x 23 x 109 cm, countertop: height: ca. 51 cm
Recommended Age: 3+
Material: wood & cloth
Packaging: small foot colored packaging