ON TOP: Get an instant trade fair voucher worth up to 50€ for your order!
2021 is here! And together with the new year comes the new Legler Trends Compact Catalogue, jam-packed with carefully selected recommended products and promising new hot sellers. We added many exercise toys for swinging and climbing both indoors and outdoors and new "Active" products in particular to our assortment, and they can be found in our freshly-printed compact catalogue. For the youngest kids, we've expanded our selection of baby toys in trendy pastel colours and Junior marble runs that are combinable and expandable with one another to the small foot product assortment.
Getting curious? You can discover all of the new products virtually in the new Legler Online Showroom and request free product samples with no delivery fees!
The coronavirus is preventing the Spielwarenmesse toy trade fair in Nuremberg from taking place as planned, so that means we're all going to #stayhome! In order for you to be able to experience all of the new product innovations firsthand despite the postponement of the trade exhibition, we've opened the doors on our digital showroom! So how can you recceive your share of product samples worth up to 50 Euros quickly, simply, and 100% free?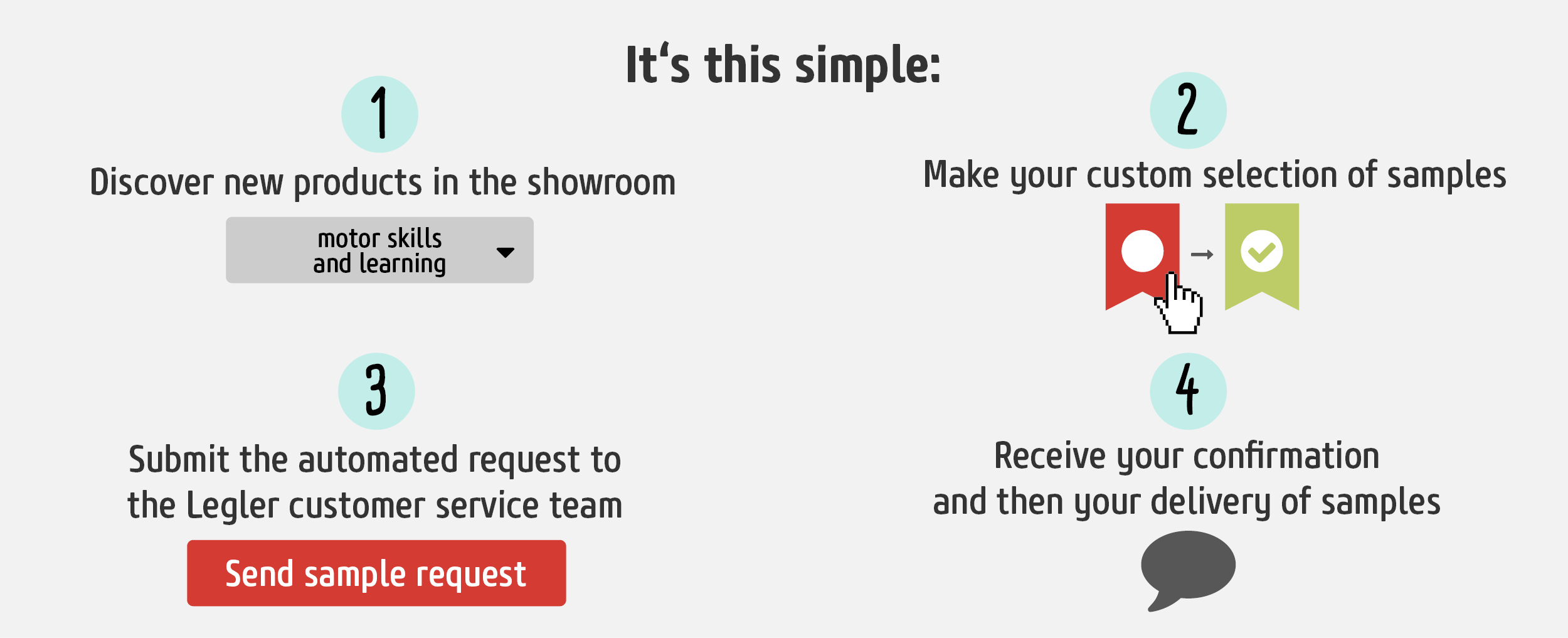 * Samples offer is valid for all products in the Legler Online Showroom / Offer valid only one time per customer number. Validity period: 26.01. – 28.02.2021
Is your product sample wish list a bit bigger?
You can receive product samples with a cumulative value of up to 50€ for free. But if the value of your selection of samples exceeds 50€, that's no problem! When you send your request for samples and the product value is higher, the customer service representative who processes your request will get in touch with you with additional information to personally discuss your samples request with you!
A trade fair treat: Order now and receive an instant discount worth up to 50€
You can still profit from a trade fair treat – even without attending the Spielwarenmesse toy trade fair! If you place an order with an order value of 250€, you'll receive a 25€ instant discount voucher. If you place an order with an order value of 500€, you can look forward to a 50€ instant discount voucher! Code: MENU2021
Valid from 26.01.2021 to 12.02.2021; redeemable one time per customer number only.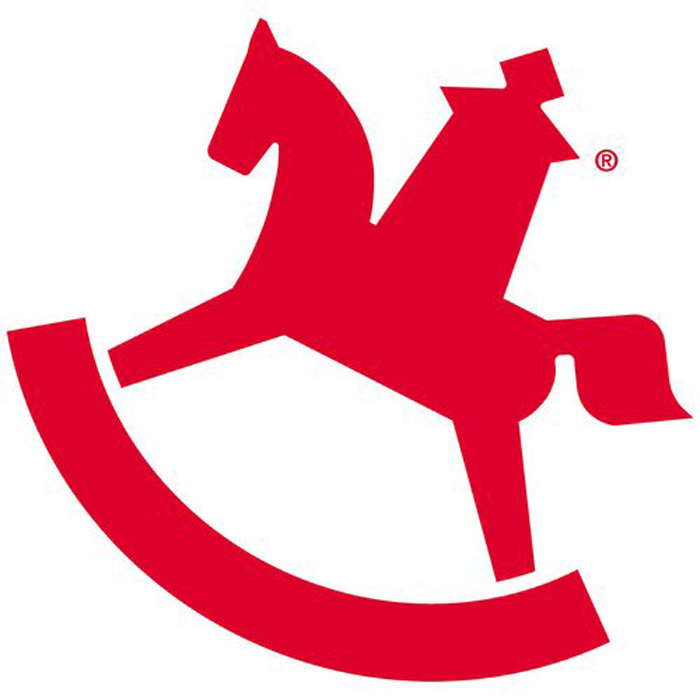 Spielwarenmesse® 2021 Summer Edition
For the first time in history, the Spielwarenmesse eG organisation has postponed the industry's leading trade fair to this summer. Block off the trade fair dates in your calendar now: July 20 – 24 2021. We'll be there, and we're looking forward to seeing you there, too!