Get your share of the FSC®-certified toys which are real customer magnets! Now you can prepare an even better sales argument for your customers.
Products with the FSC® seal stand for particular environmental and social responsibility. The wood materials used in our production come from sustainably manage forests or plantations which are regularly and independently inspected and certified according to the strict international guidelines of the Forest Steward Council (FSC®).
This product will lose its old product number 10849 and can be ordered with this new product number: 11326.
Order this new FSC®-certified product from this growing portion of our product assortment today!
this product previously had the product number: 10849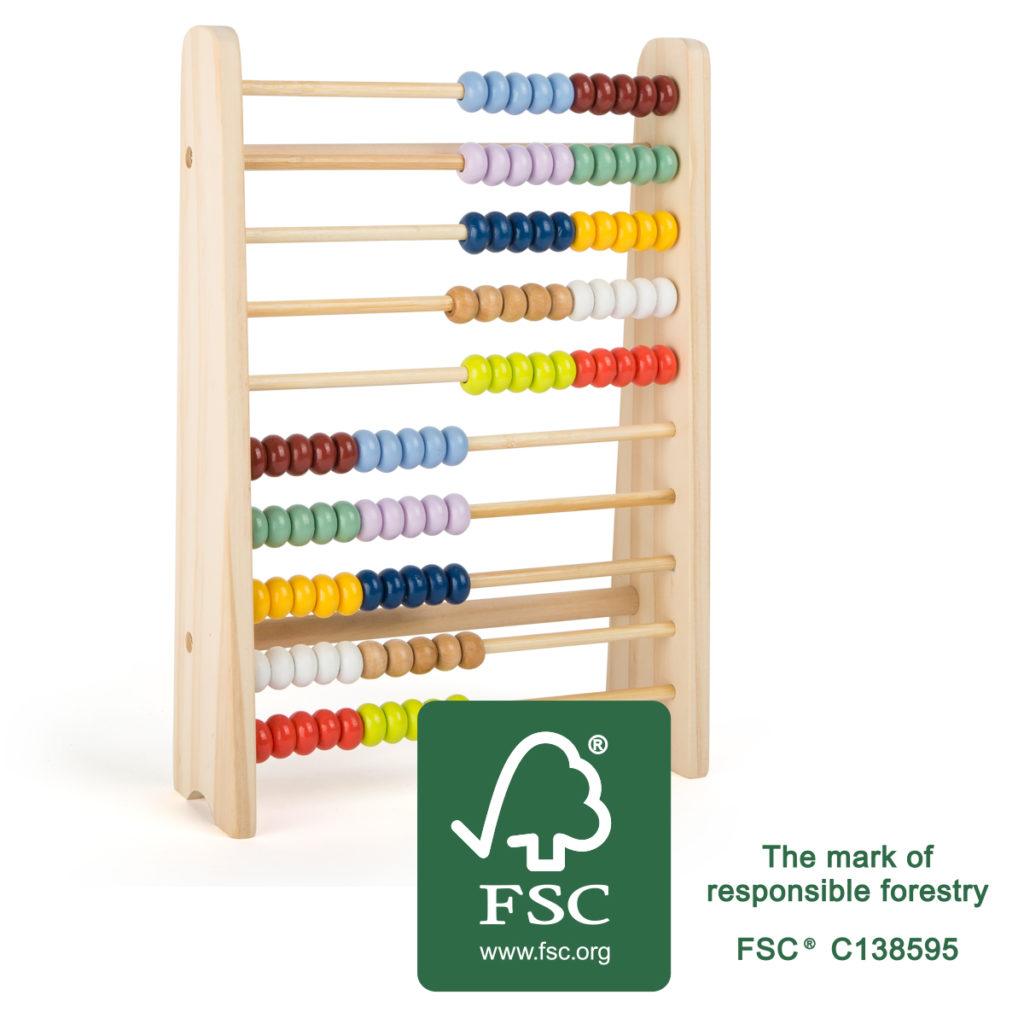 A classic warhorse that has taught people the foundations of arithmetic for generations. This classic slide rule made of 100% FSC® certified wood lets young math whizzes practice their maths and teaches them about numerical proportions. Please note that this product previously had the product number 10843.