Get your share of the FSC®-certified toys which are real customer magnets! Now you can prepare an even better sales argument for your customers.
Products with the FSC® seal stand for particular environmental and social responsibility. The wood materials used in our production come from sustainably manage forests or plantations which are regularly and independently inspected and certified according to the strict international guidelines of the Forest Steward Council (FSC®).
This product will lose its old product number 10734 and can be ordered with this new product number: 11014
Order this new FSC®-certified product from this growing portion of our product assortment today!
11014 Princess Threading Beads
this product previously had the product number: 10734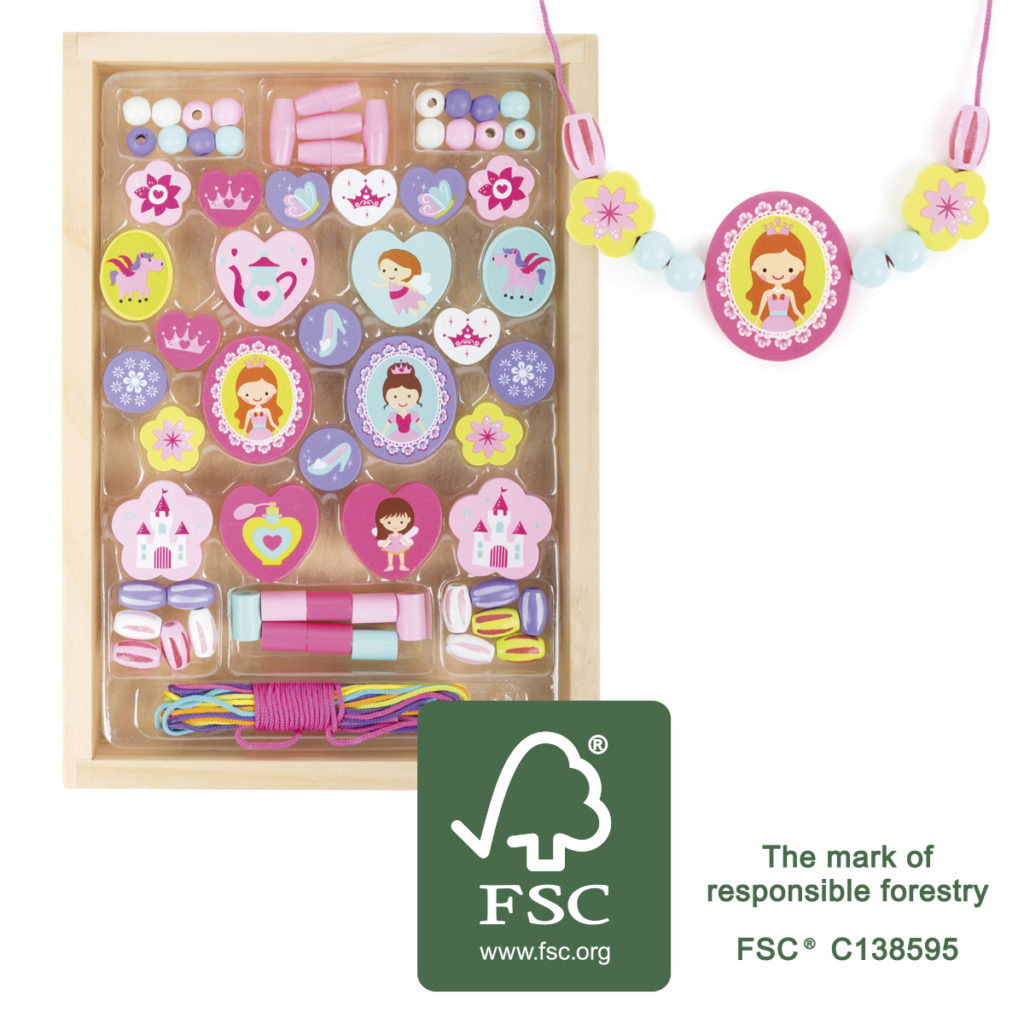 Creativity is required here! Unicorns and princesses are the main focus with this bead set. The wooden pendants can be used to make individualised necklaces or bracelets. The convenient wooden box contains many beautiful wooden pendants and wooden beads. There's a fitting motif for every young jeweler! The finished products can also be stored wonderfully in the wooden box. Who wants to make one? Please note that this product previously had the product number 10734.