Get your share of the FSC®-certified toys which are real customer magnets! Now you can prepare an even better sales argument for your customers.
Products with the FSC® seal stand for particular environmental and social responsibility. The wood materials used in our production come from sustainably manage forests or plantations which are regularly and independently inspected and certified according to the strict international guidelines of the Forest Steward Council (FSC®).
This product will lose its old product number 10840 and can be ordered with this new product number: 11290
Order this new FSC®-certified product from this growing portion of our product assortment today!
11290 Picture Book "Interactive Underwater World"

this product previously had the product number: 10840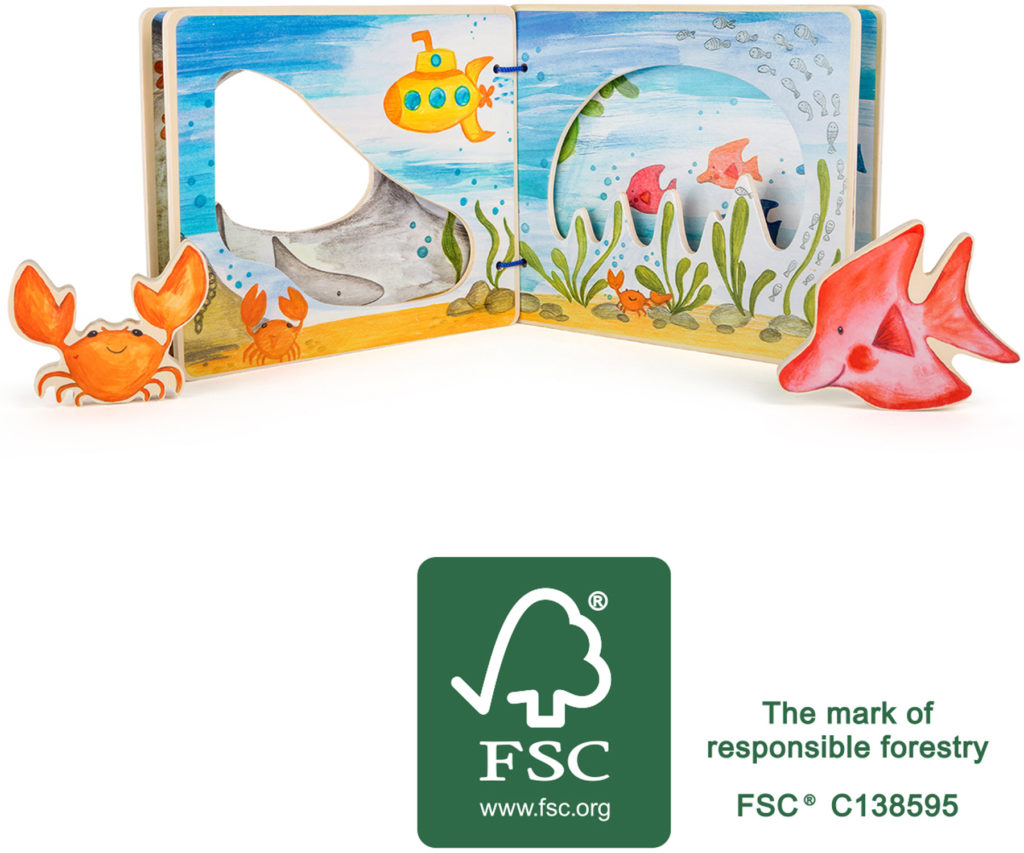 So much going on under the water! With this interactive picture book made of FSC® 100%-certified wood, children can enjoy playfully discover the underwater seaworld. Crabs and fish dive through the openings of the colourfully designed pages and can be placed between them for a short stay. The underwater world can be played with again and again and encourages the imagination. After their outing, the two friends can be simply attached to the back of the book with the Velcro-type fastener. Please note that this product previously had the product number 10840.