Get your share of the FSC®-certified toys which are real customer magnets! Now you can prepare an even better sales argument for your customers.
Products with the FSC® seal stand for particular environmental and social responsibility. The wood materials used in our production come from sustainably manage forests or plantations which are regularly and independently inspected and certified according to the strict international guidelines of the Forest Steward Council (FSC®).
This product will lose its old product number 10455 and can be ordered with this new product number: 10947
Order this new FSC®-certified product from this growing portion of our product assortment today!
10947 Walker "Move it"
this product previously had the product number: 10455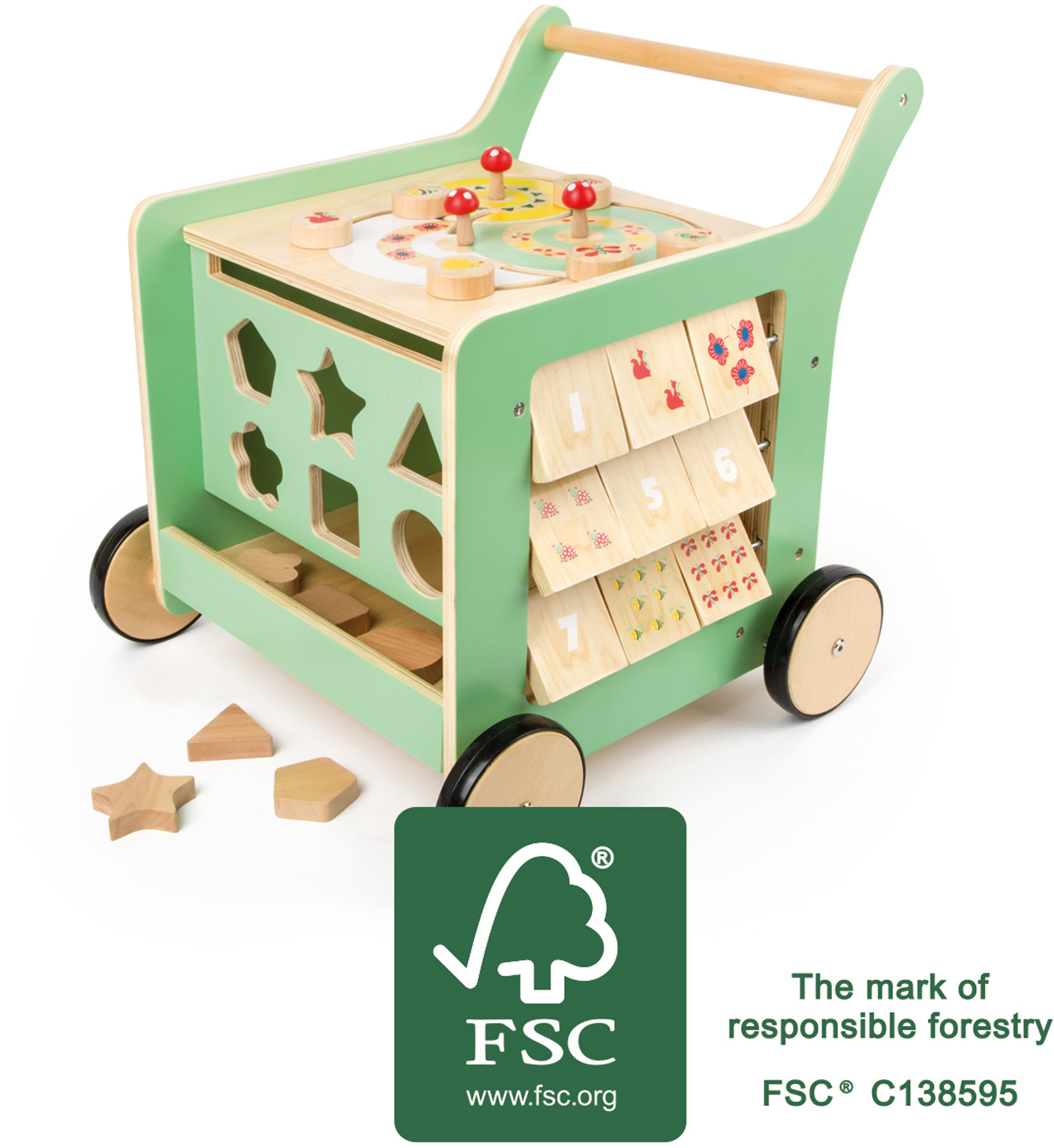 This walker is a real allrounder with its functions and its minimalist design makes it very appealing. Here, you can spin, fit pieces, and draw. The top board can be raised up and offers lots of storage space inside for other toys. With the parking brake, nothing can go wrong while learning to walk. With an integrated axle. Please note that this product previously had the product number 10455.