This is what makes the new small foot wooden motor activity cube so attractive on the toy shelf!
There's always something going on out in the countryside, and the hen, the hare, the cow, and their friends are guaranteed to bring an extra helping of playful motoric fun! Come discover the new small foot Country Life Activity Cube and Hare Activity Cube: jam-packed with the "country life and animals" theme, they offer diverse playtime fun combined with motor skills training and perception skills, making it the perfect learning toy for children aged 1 year and older.
Discover the country life with children!
With a large bead maze in the shape of a hen, a shape-fitting game, a sliding labyrinth, a colour-sorting game, a knocking marble run, and a horn, the Country Life Activity Cube is a real multi-talent with five actively playable sides. The lovingly designed scene with farm animals inspires interaction and storytelling. When the lid that's secured with a latch is turned around and stored inside the cube, the cube becomes a children's stool! With the shape-fitting game, children have to sort the depicted animals by their proper food, and with the bead maze, they learn how the bee, the rabbit, and the chicks move while pushing the beads along. The knocking marble run provides an extra helping of fun, and the marble lands in the chicken's nest!
Product features that impress parents 100%:

Multifunctional with large, removable bead maze, a shape-fitting game, a sliding labyrinth, and a colours sorting game
Five playable sides
Trains recognition of colours and shapes
With a lid with latch
| | |
| --- | --- |
| With a knocking marble run which leads the marbles down as "eggs in the chicken nest" | Encourages interaction and storytelling and imparts basic knowledge about animals on the farm |
| | |
| --- | --- |
| Creates acoustic stimulation with a squeaking horn | Can be used as a sturdy, stable children's stool |
The Country Life Activity Cube's little brother is a rabbit!
With a large bead maze in the shape of a hare, five playable sides, a shape-fitting game, a sliding labyrinth, a gears game, and a xylophone, the Hare Activity Cube makes just as good of an impression as its big brother. And the absolute highlight? the carrot, which is a shape-fitting and construction game in one, can be screwed onto the side. When the lid that's secured with a latch is taken off and stored upside-down in the cube, it turns this toy into a sturdy kid's stool! When playing with this cube, young motor skills pros are accompanied by cute baby animals and experience exciting adventures together with them in the theme of the farm. That promotes their curiosity and their natural urge to explore. It's a unique motor activity toy with highly visible wood material that will be the new favourite in the nursery!
Five playable sides
Can be used as a sturdy, stable children's stool
space-saving storage possible – simply remove the lid with motor activity loop and put it back on upside down
| | |
| --- | --- |
| Motor skills training with the shape-fitting game, sliding labyrinth, and gears game | With a lid with latch |
| | |
| --- | --- |
| Creates acoustic stimulation and first experiences with sorting with the xylophone | The removable rotating carrot also serves as a shape-fitting game and construction game in one |
Wooden motor activity cubes are unbeatable!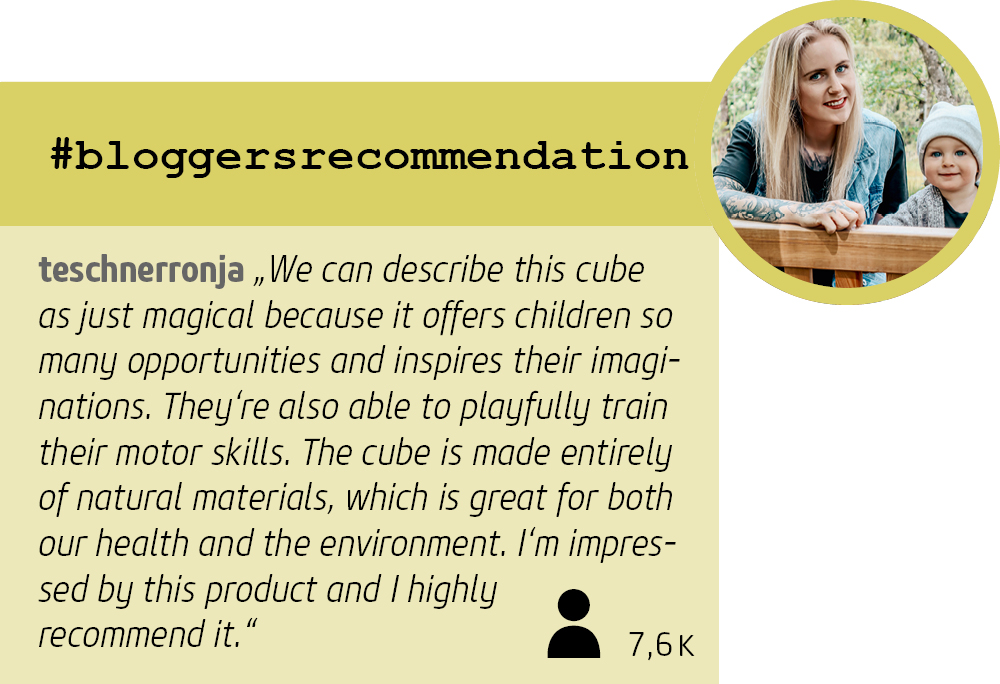 When buying toys, many parents are looking for environmentally sustainable materials without having to sacrifice appealing designs and age-appropriate play functions. Wooden motor activity cubes are therefore far superior to activity and function cubes made of plastic for reasons other than the haptic feel! Parents prefer to give their children child-friendly challenges and development opportunities, and wooden motor activity cubes which offer challenges for fine motor skills with an attractive look without overwhelming children with overpowering, artificial noises and light effects are the ideal learning toys for young children aged 1 year and up.

Category Champions – Market demands met 100%!
The two motor activity cubes, Country Life and Hare, come from the new series of Category Champions from the house of Legler! … All of the relevant market demands, wishes, and needs of children and parents were the focus during the development process of this new product. The result are motor activity cubes available exclusively from Legler which you won't find anywhere else on the wooden toy and motor activity market in this form. Come learn more about the "Category Champion" term and which small foot brand products are a part of it!

Good to know!

Even more arguments for the sales consultation:
Motor activity cubes which visually represent one theme encourage children to do show-and-tell
Discovering and telling stories in the theme of "farm" inspires imagination while promoting the development of speaking skills and vocabulary
When encouraged to interact with it and gaining basic knowledge about animals on the farm, children benefit in many different ways
Motor activity cubes are interesting for long periods of time thanks to their numerous different play possibilities and offer long-lasting entertainment
Looking for even more infant's and toddler's toys and motor activity classics as sales-bringers for your assortment?
Come discover more pull-along, shape-fitting, and push-along toys, puzzles, motor activities, and bead mazes as well as hammering games, humming tops, and much more in our "Motor Skills and Learning" product category. It's a huge selection that belongs in every nursery!