Popular gardening tools for children are now available! Act quickly and profit from an attractive 3+1 introductory offer!
It's getting greener and greener outside, and summer is ready at the starting block. In this unusual year, families are especially trying to create a comfort zone at home – preferably outside and with each other. With child-friendly and robust tools form small foot, the young gardeners can really help out.
Gardening is in! Come discover the products that belong in every outdoor assortment and profit on your order from our enticing introductory offer!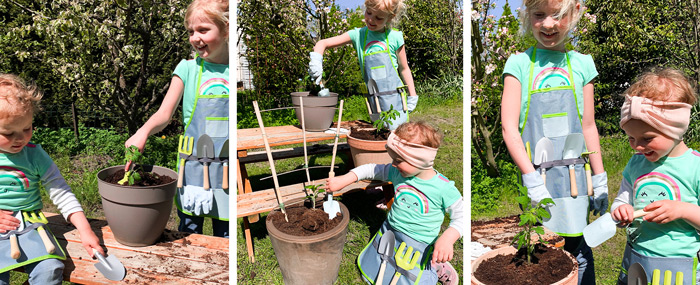 The flowerbed is calling – and with the Gardening Apron (Prod. 11881), young gardeners are fully equipped!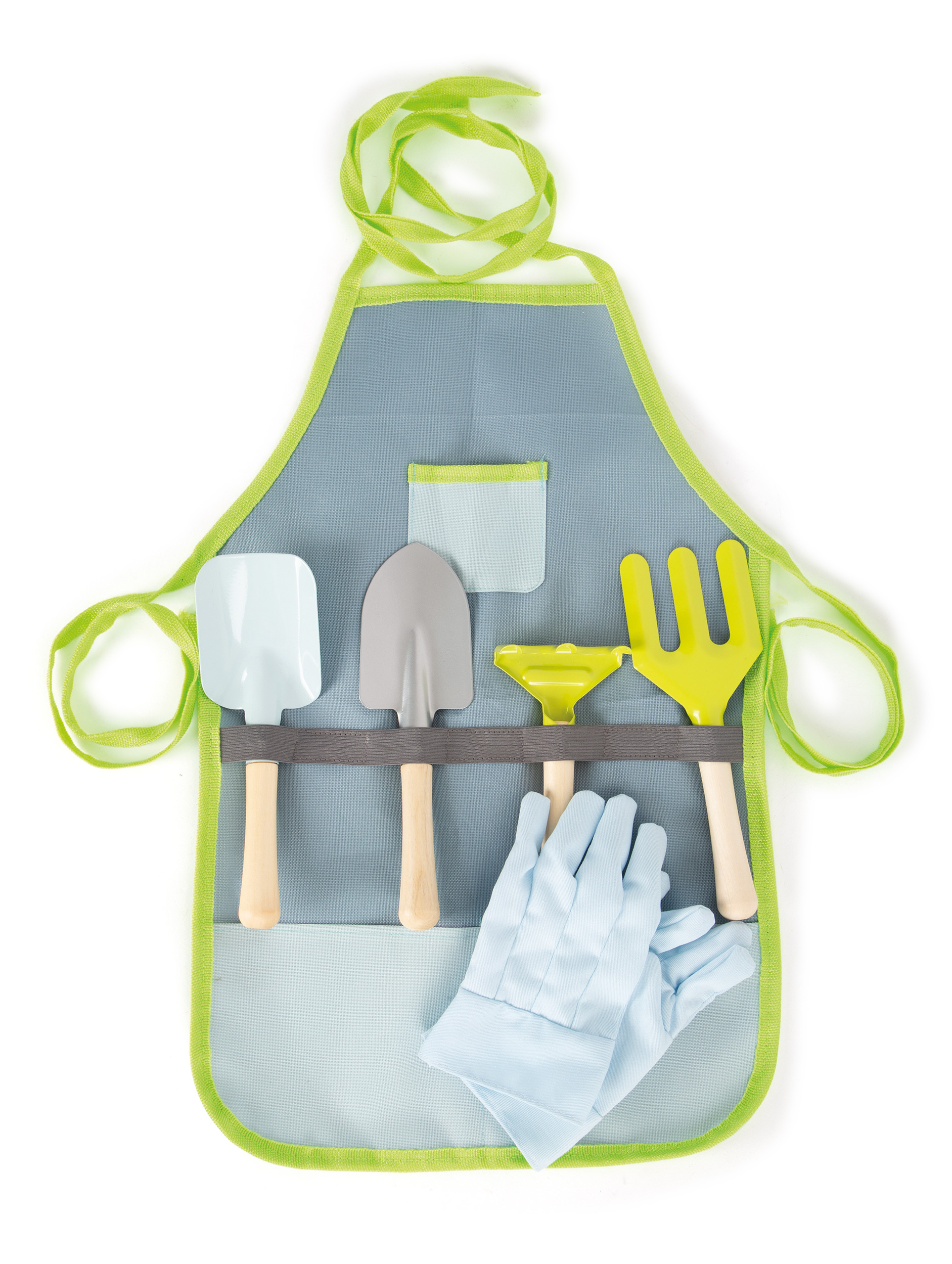 This practical set of gardening aids comprised of a gardening apron for children with a breast pocket, gardening gloves, and four small gardening tools is the ideal addition to your outdoor and gardening tools assortment. The gardening apron in simple, trendy colours and the gloves protect children from dirt and damage to their clothes. It's an absolute must for all young, aspiring gardening hobbyists who really want to help out their parents in the garden! They're also ideal as sand toys for playing in the sandbox or at the beach.
Good to know!

More product features that impress parents:
A comprehensive set with four handy gardening tools (spade, rake, shovel, and garden fork)
Apron with breast pocket and loops hold the gardening aids
All gardening equipment has a child-friendly size and robust wooden grips
Incl. robust work gloves for children's hands in a universal size
Gardening apron can also be used as a kitchen apron or crafting apron
A practical companion: With the Fanny Pack (Prod. 11882), all the important tools are always at hand!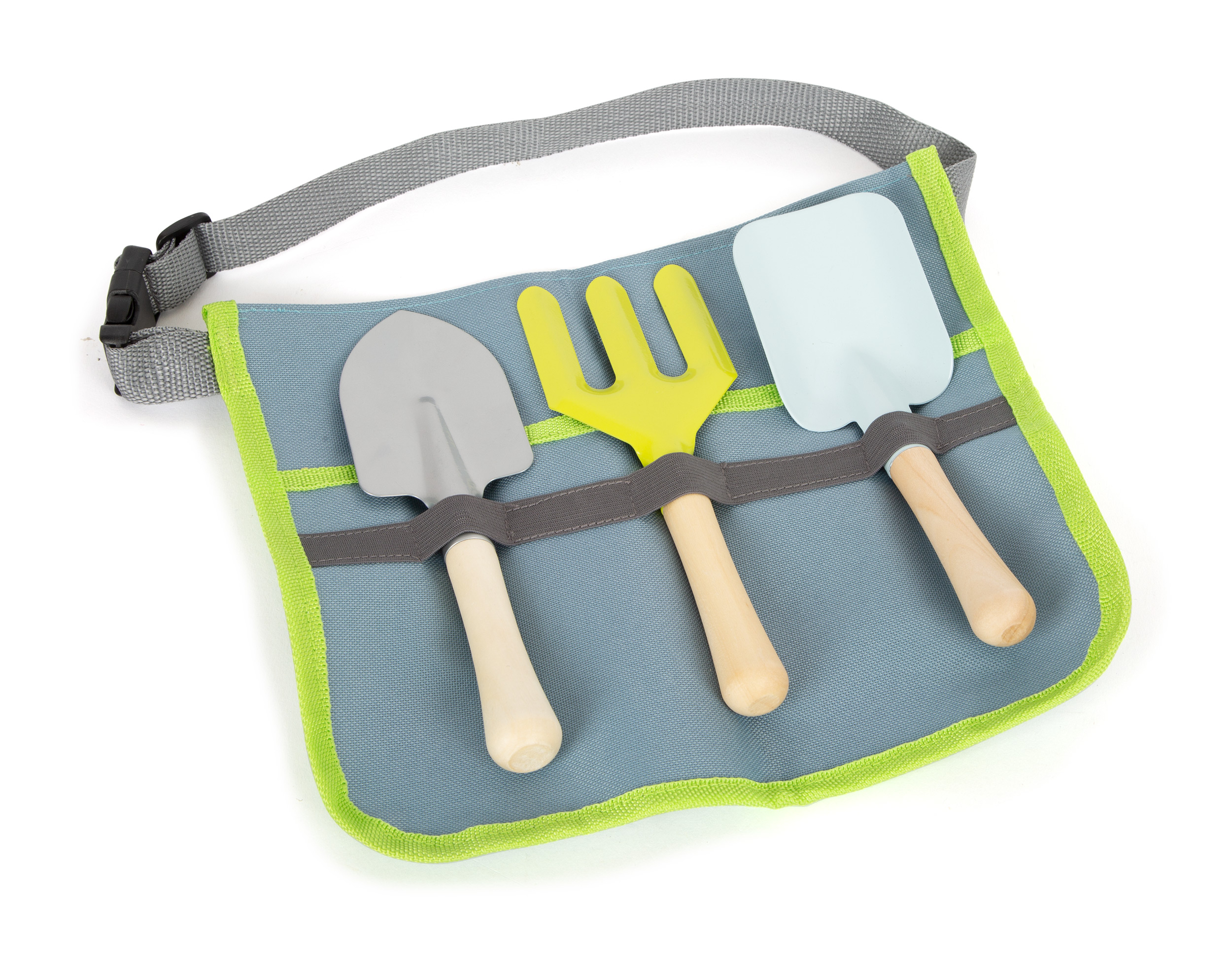 The gardening fanny pack is just the thing for mobile gardeners! With this robust gardening tools belt pack, young gardeners can really pitch in while keeping their hands free. Just strap on the adjustable belt with the click buckle, and the planting can begin! Fun in your own garden guaranteed! Playing and planting encourages active role play and trains motor skills.
Good to know!

More product features that impress parents:
A practical set comprised of a spade, shovel, and garden fork in handy sizes
Loops on the fanny pack offer space to hold the gardening aids
All gardening equipment has a child-friendly size and robust wooden grips
A childhood classic: with a Pulley (11905), you can easily transport small loads up high and back down again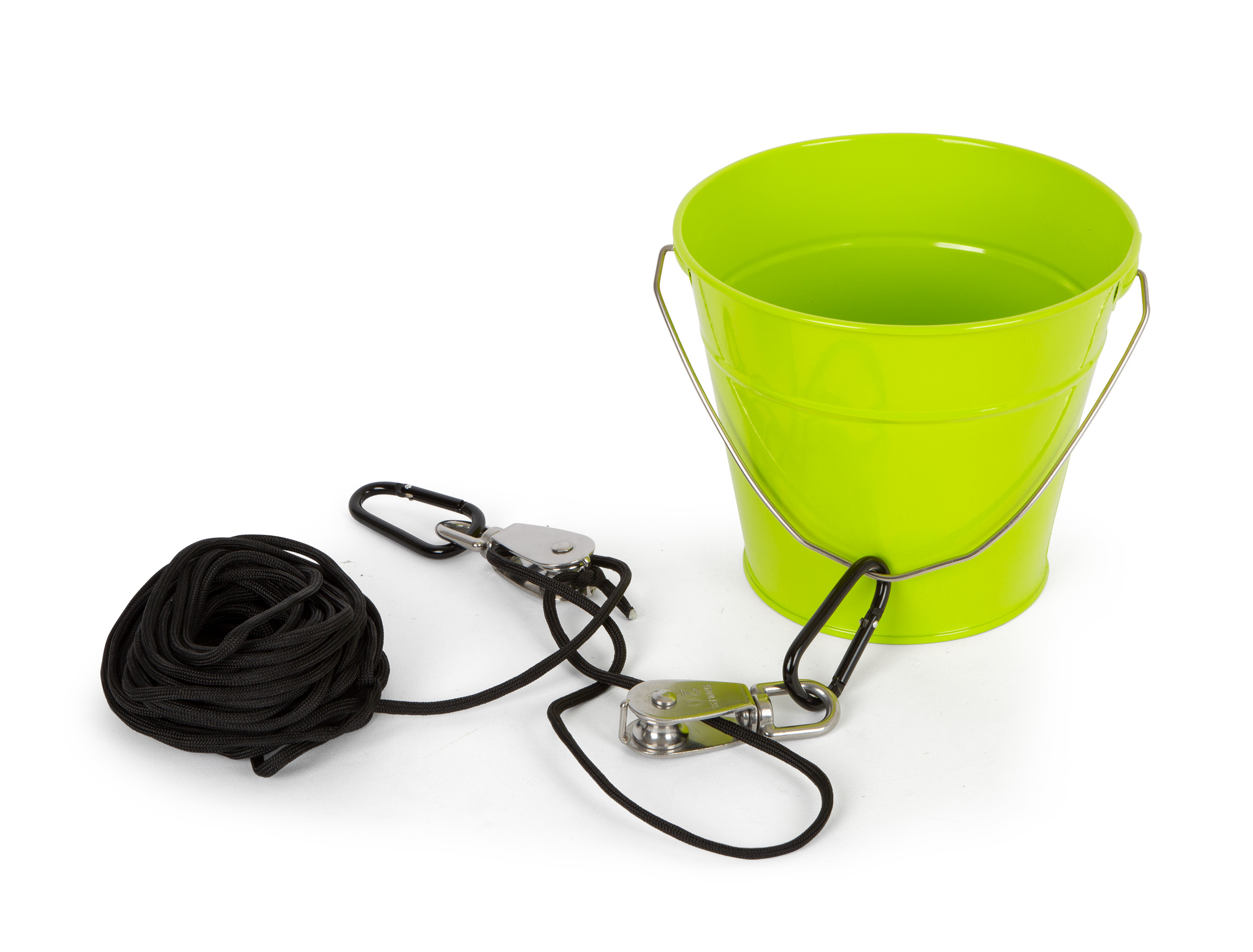 For the treehouse, play house, climbing equipment, and other fun structures, this pulley is the ideal add-on product! With a robust rope pulley system including a stable metal bucket, young adventurers' loads can be easily and effortlessly transported up and down. Children will also playfully learn how physical forces work and what tricks can be used to easily move heavy things.
It's an absolute must-have for your garden toy and outdoor assortment.
Don't let this enticing introductory offer pass you by: Order all three newcomers for the garden now and also receive a tried-and-true top-seller for free!
Offer terms and conditions:
When you order the Gardening Apron with Accessories (Prod. 11881), the Fanny Pack with Gardening Tools (Prod. 11882), and the Pulley with Bucket (Prod. 11905), you'll also receive the Planting and Garden Set (Prod. 12016) with a value of € 5.99 for free!
Offer Code: FREE12016
Offer Period: 02.06. – 01.07.2021
Offer code only redeemable 1x per customer number
Fresh supplies are here: many other bestsellers for the flowerbed are now available again!
Customer demand for child-friendly and age-appropriate gardening tools remains high. That's why it's great that many small foot bestsellers are now available again! Stock up now and order the Watering Can (Prod. 12017), the Sandbox Set (Prod. 1114), the Small Gardening Tools with Bucket (Prod. 10837), the Gardening Tools Duo Set (Prod. 11626), the Shovel Set (Prod. 11577), and the Compact Gardening Pouch (prod. 12015)!

You can also find more outdoor and exercise toys from small foot as well as the perfect gardening tools for children in our Online Shop! There's something for everyone in the "Outdoor and Exercise Toys" and "Small Gardening Tools" categories.