Small foot baby has grown: The cuddly Lotta complements at times as a blanky, a baby rattle as well as a stack tower  or a plush toy the successful product line. Lotta is always beautifully packaged – in the trendy small foot baby colourful packaging.
The successful product line small foot baby with its present baby products made of wood is happy about the quick and cuddly gain. You can now extend the small wooden grasping toys, soother chains and rattles by a suitable assortment made of plush.
We have named the cute little lamb Lotta. Lotta discovers the world and enjoys the green, lush meadows. Its favorite is of course to be outside in the nature – with the other lambs and animals. Let Lotta move in to your range – because nobody can resist this lamb.
Lotta at a glance:
This is how sweet dreams are guaranteed – cute sleep aid made of plush.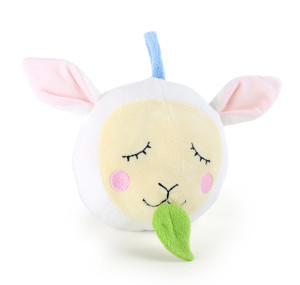 approx. 24 x 16 x 7,5 cm

No baby will let this plush-lamb slip away!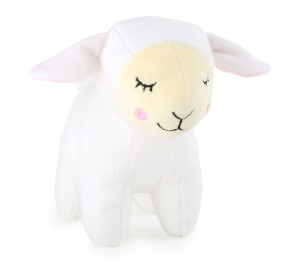 approx. 24 x 10 x 17 cm

This blanky should not be missed while cuddling.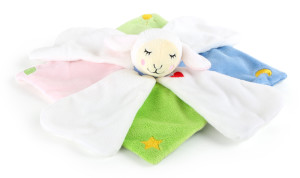 approx. 23 x 23 x 6 cm

A lamb with a rattle? All babies will perk!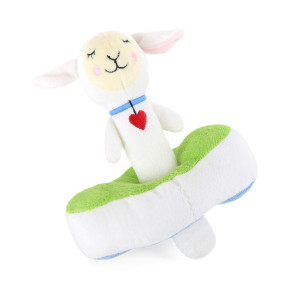 approx. 21 x 17 x 9 cm

10023 Stack Tower Rainbow Lotta
First motor skills the easy way – Lotta trains with the little ones!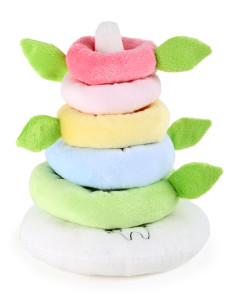 Ø: approx. 17 cm, height: approx. 21 cm