Get your share of the FSC®-certified toys which are real customer magnets! Now you can prepare an even better sales argument for your customers.
Products with the FSC® seal stand for particular environmental and social responsibility. The wood materials used in our production come from sustainably manage forests or plantations which are regularly and independently inspected and certified according to the strict international guidelines of the Forest Steward Council (FSC®).
This product will lose its old product number 10719 and can be ordered with this new product number: 11015
Order this new FSC®-certified product from this growing portion of our product assortment today!
11015 Cat and Owl Hide-And-Seek
this product previously had the product number: 10719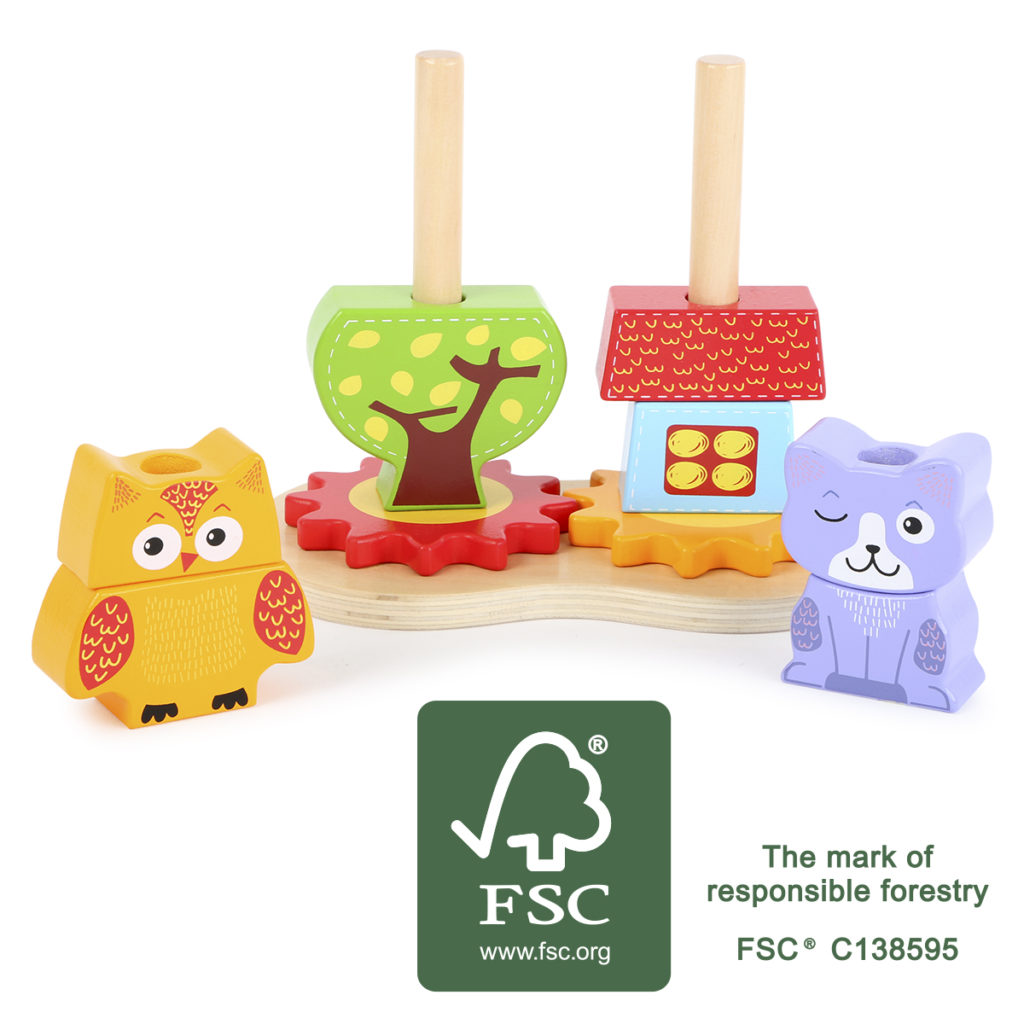 Who's winking over there? The colourful kitty is sitting on this great wooden motor skills toy with her pal, the owl. Turning the gears put all the wooden building pieces in motion. These handy wooden pieces can be easily removed and replaced in a different order. This motor skills toy playfully trains children's hand-eye coordination and gives them an opportunity to try new things. They can spin and stack things while training their motor skills! Where will the owl take a seat next? Please note that this product previously had the product number 10719.