The new 2020/2021 catalogue is here! What's new?
Just in time for the start of the biggest sales season of the year, we present to you our new catalogue – filled to the brim with new product innovations for a strong start to the Christmas business season!
We move with the times! In this catalogue, you'll find loads of new products with high trend potential. There haven't ever been small foot product groups so perfectly calibrated for the market like we have today!
Here are the trend products for 2020/2021:
On top of that, a new licence has moved in: with PlayMais®, we're continuing with our theme of environmental sustainability and offering natural crafting fun made of the renewable resource of corn.
Water lovers also have a reason to celebrate! For the first time, we're proud to present to you a selection of high-quality wooden water toys as alternatives to rubber and plastic.
Haven't received your new catalogue yet? Please request your free copy.
Contact us via telephone at +49 4221-97302-40 or via email: service@legler-online.com
Or come browse it here with the Online Version!
What you should also get excited about:

More and more small foot products are winning awards and recognition!
small foot products are experiencing a lot of recognition for their high playtime value and their outstanding product quality. The selective seals and nominations are THE purchase decision aids for parents.
A constantly growing portion of our comprehensive product assortment carries the FSC® seal. And here's the chance for you: Products with the FSC® seal lead to more attention and success.
We're also proud to present 10 more small foot products from the strong categories of role-playing toys and outdoor that carry the "spiel gut" seal. This orange-coloured seal is an excellent purchase decision aid for your customers and stands for environmental friendliness, durability, lifespan, and promotion of childhood development in toys.
For the first time, a small foot product found its way among the 2020 nominees for the German industry body "TOP10 Spielzeug" ("TOP10 Toys"): the Compact Nordic Workbench impressed the trend scouts with its soft colours, clear-cut shapes, and simple Nordic design that appeals to both girls and boys equally.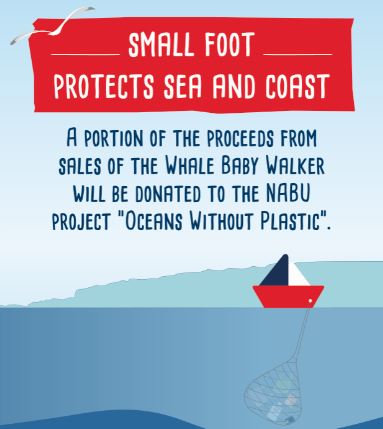 And for the second time and year in a row, a small foot product was nominated for the ToyAward! We had the environment in mind for this one as well: we're donating a portion of the sales of our ToyAward-nominated Whale Baby Walker for the project "Meere ohne Plastik" ("Oceans Without Plastic") run by the German environmental protection NGO, NABU. It's a good cause and yet another sales argument for you!

Promoting sales!
Comprehensive support for you as a retailer – you'll find tried-and-true sales solutions for your point of sale on the VKF pages of our catalogue. The small foot tray concept with its hot-selling trays is also waiting for you! Come find your 100% flexible, seasonally-relevant, and tailor-made sales solution for your POS. Stocked with the top sellers of our assortment.

Let the browsing begin! Come discover your favourite in our new catalogue!
Little tip – These symbols will make your purchase decision easier: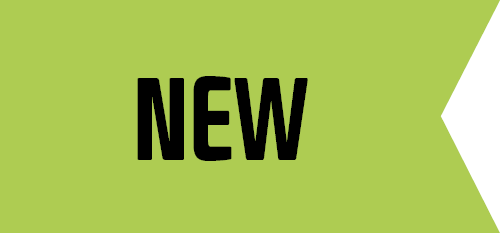 All the novelties of the last 12 months are marked by this icon!


Category Champions are our exclusive in-house innovations with lots of trend potential, and they fulfil the market demands 100% as the top toys of their toy categories.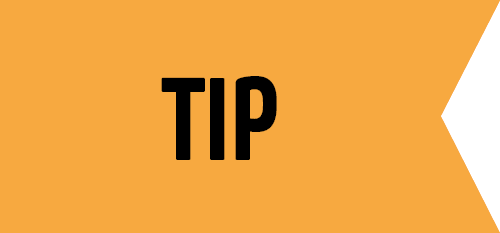 The Tip seal stands for popular, especially high-rated products which are sure to be top sellers.

Last but not least – #BloggerRecommendations: Some important multipliers are having their say again in our new catalogue! Cooperation with well-known, influential bloggers achieves big success: the market awareness of small foot is continuously growing among purchase deciders such as parents and grandparents. You can read what relevant social media influencers are saying about your favourite small foot products in the nursery on many of our category home pages and on the Category Champions page. You can also discover all the blogger highlights in the new theme world "Blogger's Choice".