Legler Trader-Journal: Hello Pijou, this year you were back at the Nuremberg International Toy Fair! There were some highlights of which you would like to tell us. What were they?
Pijou: This year the Legler team really gave gas again. There were much more products and novelties to discover, for example."! Moreover: all the innovations that were on display at the exhibition, are now in stock! I think this is a first time ever!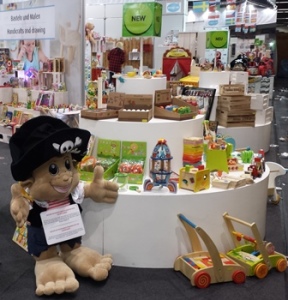 Also new was that we had a look into the future! Products that will complement our range as of May 2015, were already visible for our visitors at the fair. This involves bags and purses of popular licenses like "Looney Tunes", "Snoopy" and "Hello Kitty". For strategists like me, it was especially nice that the products can be ordered right now and an individual stock can be already secured!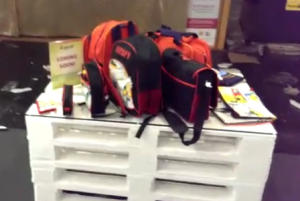 There have been also many surprises to discover, like the refreshing Legler lounge or the Photobox. My colleagues and I trusted ourselves to snap some pictures. The results have been really funny: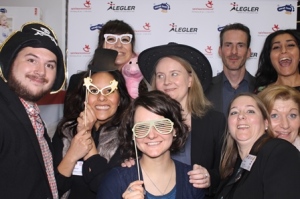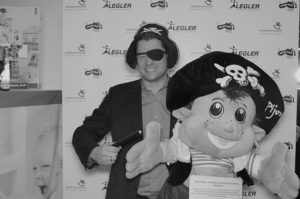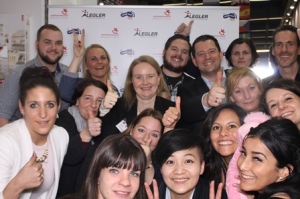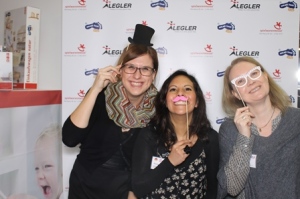 This is, by the way, the Legler exhibition design team. Usually, only to be seen behind the scenes – but here are the creative minds behind it – very proud of their final stand: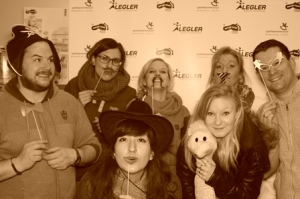 My favorite was the visitor survey assortment. On a blackboard, it could be noted in different categories what kind of products our visitors would wish to see more, together with wishes and individual product suggestions that were collected in a batch box. The creative ideas of our visitors have me really blown away and even I threw a colourful piece of paper in the box.
Moreover: many wish to see even more Legler products in the category "wooden toys"! Also popular have been "uutdoor articles", "toy carpets", "Easter articles" or "therapy toys", together with many other individual suggestions tjat we want to take into account in the future.More ideas can be sent to my email address marketing@legler-online.com.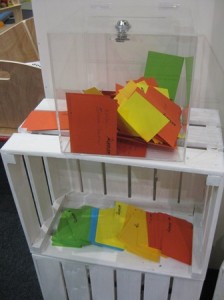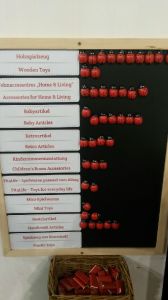 Lastly, I would like to thank the so many visitors who managed to visit our stand!