A pirate ship is only half as mighty without its crew! Therefore you'll get the set of 6 bending figurines for free when you buy the bestseller for Christmas.
Here's how it works:
1. Put at least one pirate ship with article number 1920 in the shopping cart.
2. You get the bending "Pirates" figurines (article 1955) added to your order for free.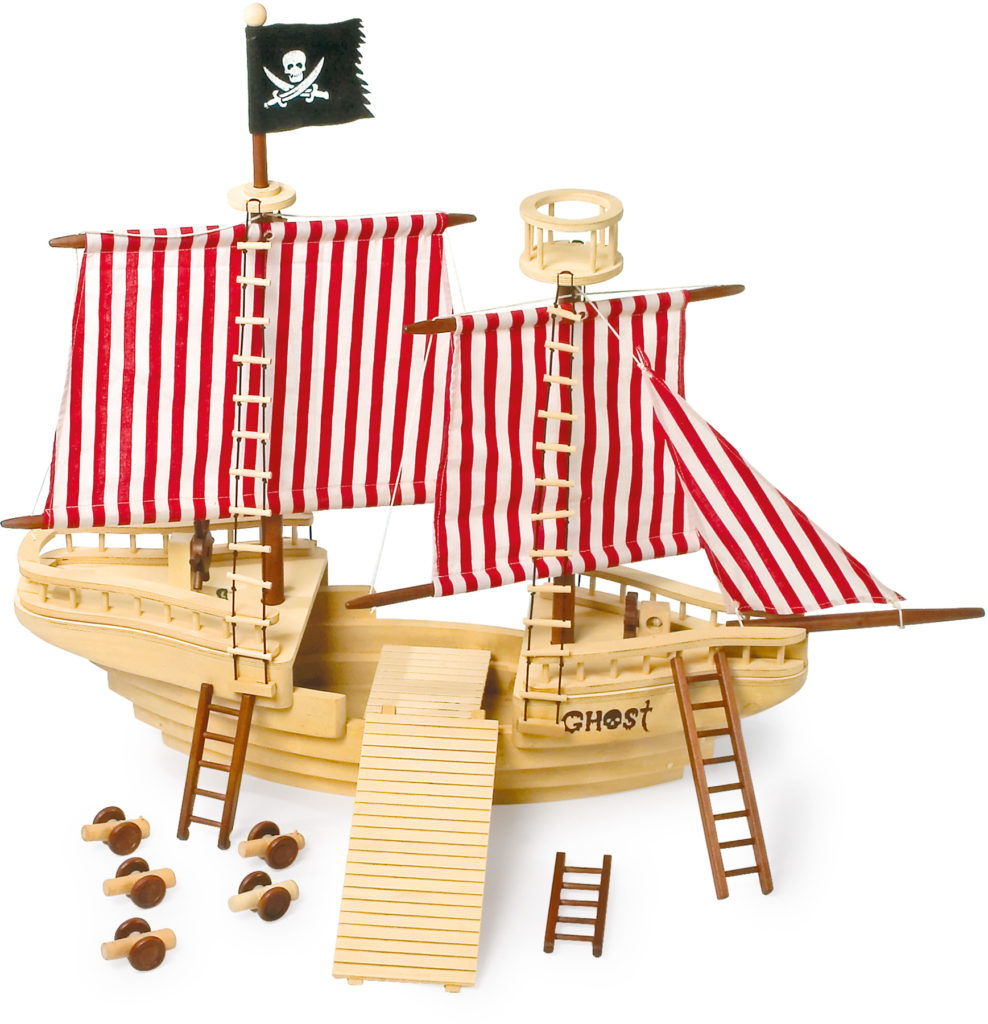 31 pieces accessory set. On deck, lazy scoundrels! Let´s knuckle down! New adventures are waiting! Elaborately constructed ship from strong solid wood. The Rolls Royce of pirate ships.
You can see exactly what the ship looks like and what functions it has by watching the product video about the pirate ship.
The promotion begins now and ends on December 31, 2016!