Discover the top-sellers now and stock up!
Children want to discover the world on their own feet! Wooden baby walkers make them want to be mobile and promote many motor skills: Provide parents with the right support with suitable products from the specialist!
ToyAward or TOP10 nominated, multi-talent, classic or licensed design: In the small foot themed world of baby walkers, there is the right product for every customer!
Good – Better – Champions!
Baby walkers exactly how parents and children want them:
• Young explorers can start any adventure with the ToyAward-nominated Whale Baby Walker or Elephant Baby Walker.
• Lawn Mower Baby Walker: A very special kind of walking aid that impressed the judges in the field test and earned the nomination for the ToyAward!
• With the customer favourites, the Toucan Baby Walker and the Crocodile Baby Walker in exotic designs, it'll really get wild on the sales shelf and in your customers' nurseries!
2-in-1 for little nursery heroes!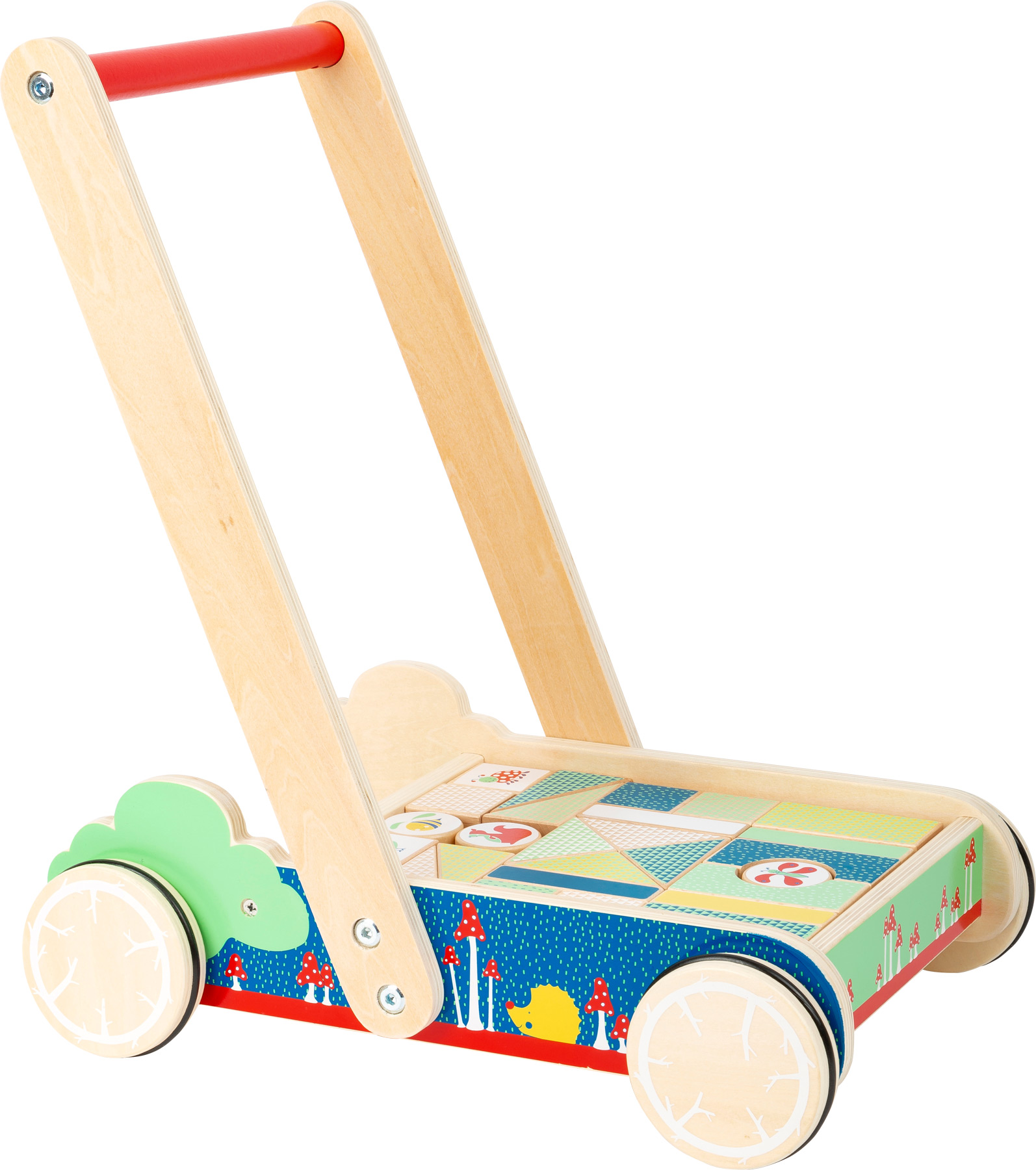 Learn to walk together with the wooden building blocks of the Building Blocks Baby Walker "Move it!" and the Crocodie Baby Walker – and when they take a break, they can build a play world!
Active on all levels!
The Wild Colours Baby Walker and the Flowery Meadow Baby Walker offer young explorers all kinds of playing and learning fun with their diverse play possibilities.
Licenced design favourites!
The Mouse Baby Walker with the Elephant and the Very Hungry Caterpillar Baby Walker – well-known animal characters support the youngest kids when they're learning to walk while also providing plenty of playtime fun with all kinds of different play possibilities!
Baby walkers from A to Z: the entire selection at a glance in the "Baby Walkers" category!

Even more hits for novice walkers!
Jolly pull- and push-along animals made of wood such as the Lion with Bead Maze "Safari", the Push-Along Animal with Bead Maze "Jungle", or the Push-Along Parrot "Lori" are guarantors of success for your motor activity assortment.